Female Feature Friday: Ginger Ray Walker of Ginger Ray Walker Art
We are back at it, bringing you another Female Feature Friday. We are so excited to be sharing a new amazing Girl Boss every week. The inspiration behind this series was to highlight the brilliant women running small businesses in an effort to inspire other women to bring their talents to the table. We can do it all, ladies!
Prepare to meet a women as unique as her artwork. Ginger Ray Walker creates the most beautiful abstract paintings and runs her business all while raising a family, hello Superwoman! Keep reading for her story!!

LET'S GET DOWN TO (SMALL) BUSINESS:
NAME AND OCCUPATION:
Ginger Ray Walker- Artist.
BRIEFLY DESCRIBE YOUR BUSINESS
I am definitely a small business as an artist and I am part of a working Studio/Gallery Galleywinter Gallery.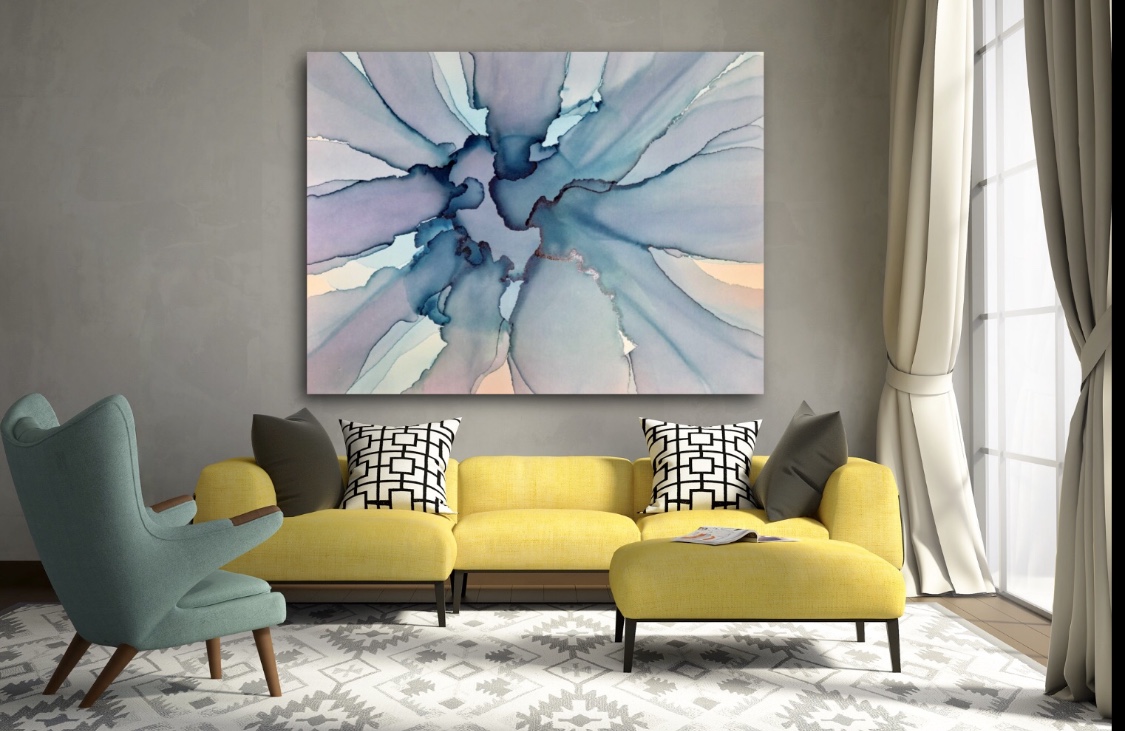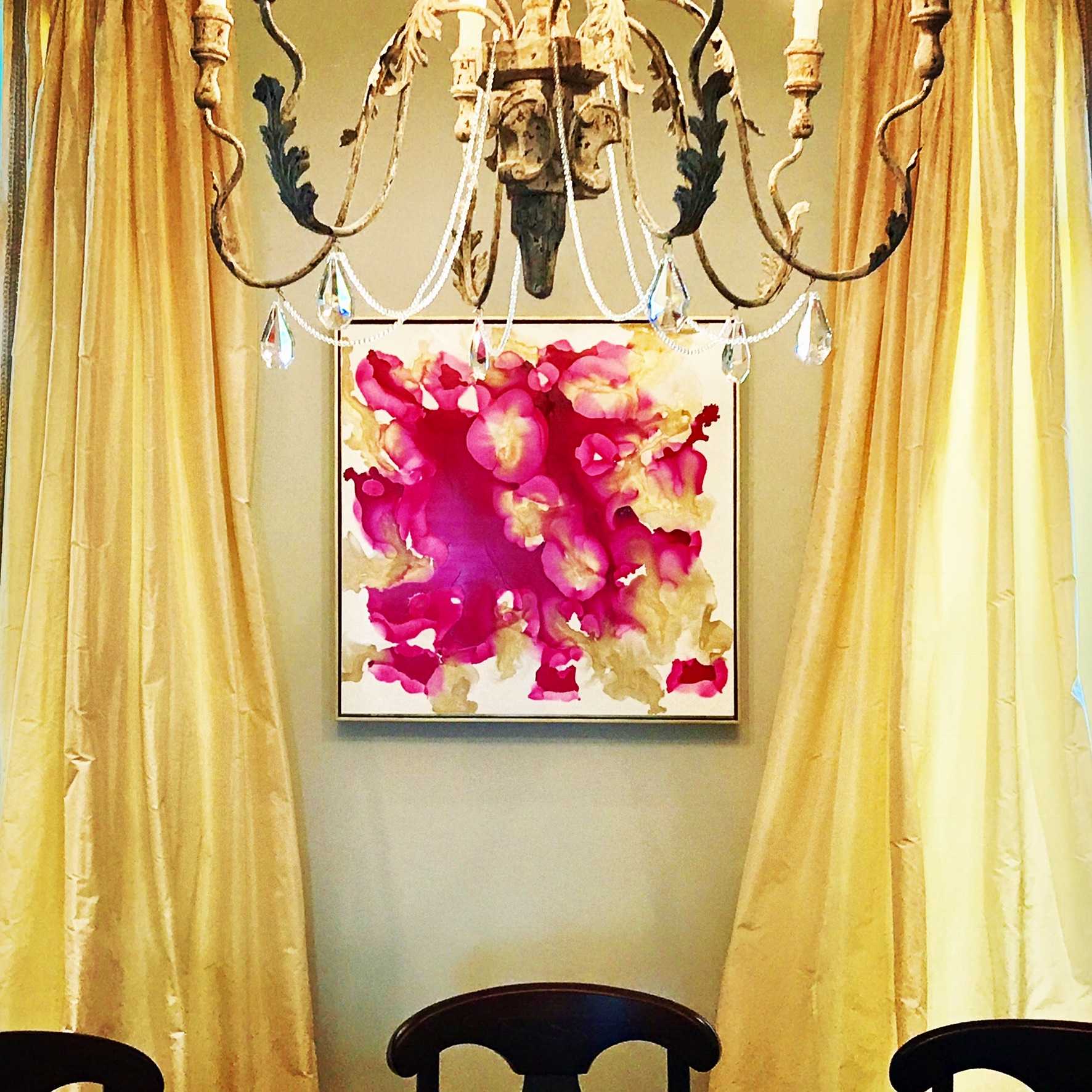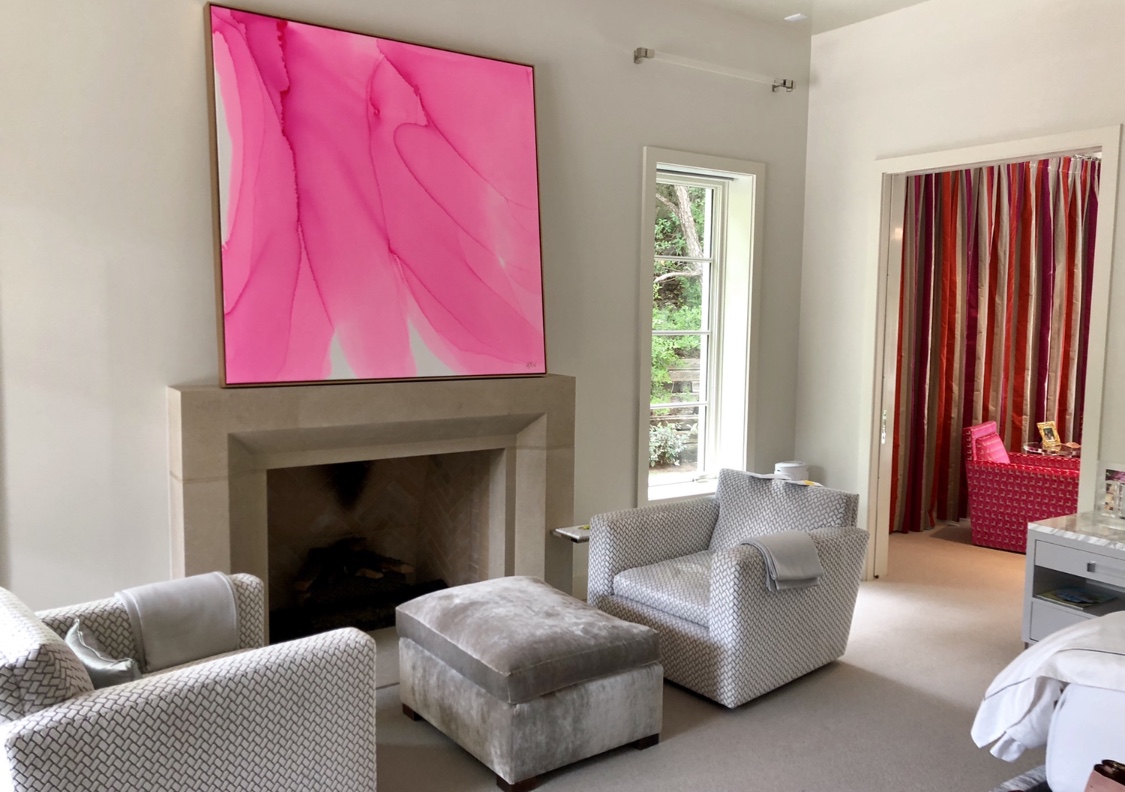 How did Ginger Ray Walker Art come about and what were you doing before its creation?
After receiving my degree in Fine Art from Baylor I went on to have a career in pharmaceutical sales until I had my Irish twins. I've never been without creativity in my life, but I did not start seriously painting again until about 5 years ago. As my children got older, I allowed myself the guilty pleasure of painting and now I cannot imagine my life without it.
Why abstract art?
My first love was watercolor-in preschool, I think, but more seriously in college. I used to paint very realistic landscapes and people. My taste changed over the years and now I love to create abstracts to express emotion and convey my love of color.
Why is small business so important to you?
I am still in the see-saw stage of raising children- well, teenagers- yikes. It is very important for me to have a flexible schedule to be there for my family and to follow my passion. I love working with other small business owners and collaborating to help each other out.
What motivates you to keep going on the less than awesome days?
I definitely have had some less than awesome days especially this past year and I have found painting to be extremely therapeutic. I would say it is cheaper than therapy, but I spend a lot of money on art supplies!
What advice would you give someone looking to pursue a career in art?
Just start. It is very hard to put yourself out there but we all start somewhere. For me, it was in my garage after I put my kids to bed. It is kind of like exercising-you just gotta put your shoes on and go, you won't regret it!
What's the biggest mistake you've made and what/how did you learn from it?
The biggest mistakes I have made have been not valuing myself or my time. When I first started I had no idea what to charge and I was not making good business decisions. Wherever you are in your career value yourself and your time-you are worth it!
Who have you looked to for advice and mentorship?
I have a group of Artist friends that I regularly meet with to bounce ideas and strategies with... Amy Young and Sarah Gentry are two artists and friends I regularly call for advice. Christina Phillips who owns Park & Eighth has also been a great friend and mentor and a great example of how to run a small business.
What does it mean to you to be a woman in small business?
It is very empowering to start something so small and see it organically grow. It means a lot to me that I can do what I love and help support my family.
What's next for Ginger Ray Walker Art?
I have been at my studio at Galleywinter for over a year and I am excited to see where that takes me. My studio partners Pat Green and Cheryl Hodge are always coming up with new exciting ideas for shows and collaborations at the gallery. My personal goal is to have some studio time every day and see where that takes me!
LET'S GET THE SKINNY ON FORT WORTH:
WHAT BROUGHT YOU TO FORT WORTH?
I was transferred here with my pharma job when my husband and I were engaged. I was raised in Dallas and married a Californian who felt comfortable in Austin. To both of our surprise we fell in love with Fort Worth and can't imagine living anywhere else!
BEST TACO IN FORT WORTH?
Breakfast Taco-R Taco, Dinner-Taco Heads. I am also a Mi Cocina regular. I love Tex Mex!
BEST STEAKHOUSE IN FORT WORTH?
Del Friscos or B&B Butcher-bacon 3 ways is not a steak but it is awesome!
FAVORITE MARG IN FORT WORTH?
Mi Cocina!
FAVORITE COFFEE SHOP IN FORT WORTH?
Brewed gives me all the feels, but realistically I am a drive through at Starbucks kind of girl.
FAVORITE WAY TO SPEND A DAY IN FORT WORTH?
Regular: Sleep in - it's one of my super powers, work out and go to my studio for a few hours followed by a lovely dinner at Pacific Table.
If I have guests… visit the Kimball or the Modern followed by dinner on the patio at Joe T's.
WHAT DO YOU LOVE ABOUT BEING A BUSINESS OWNER IN FORT WORTH?
I love the sense of family in Ft Worth -it really is a big small town. Everyone is so welcoming and encouraging and ready to help each other out.
TELL US 3 OF YOUR FAVORITE FORT WORTH SMALL BUSINESSES.
Kori Green Jewelry.
Park & Eighth.
LOCAL Design Studios.
I could list 20 it is hard!
WANT MORE #GIRLBOSS INSPIRATION?